Eremidia: An Empty Tome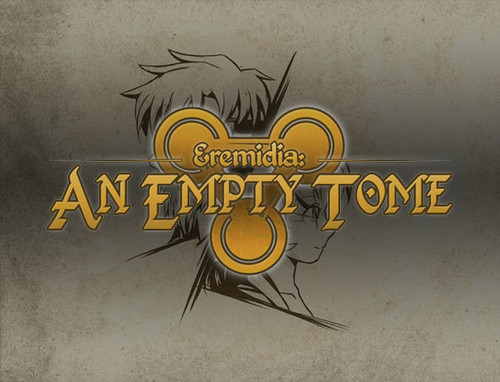 Finally settled on the proper name of Project Dungeon.
Q: Why An Empty Tome?
A: The Scout will have in their possession a leather-bound, hardcover tome with many pages and nothing written on it; hence, the title. It'll be a major spoiler if I reveal what's the correlation between that book and the story.
Q: Did you say you're ditching the Eremidia name?
A: A fam gave me a kick in the head (metaphorically). The name was coined years ago when I devoted myself to this project. Now it's a part of me; it's inseparable. Besides, you'll be sent to me when you google up 'eremidia'--if Google didn't send you to my friend's project, of course.
Q: So, it's not all about dungeons anymore?
A: Ha, not really. Dungeons are still out there, but the emphasis of story revolves around the Great Library where portals to select places (including dungeons) are present. It'll be the Scout's decision whether they need to visit those places or not.
And yeah, I'll post some updates later from now on, might be with the Richter's Memoir short story as well. Cheers~
Get Eremidia: An Empty Tome