Eremidia: An Empty Tome
Hello again.
As I've mentioned in previous devlog, the newest "tech demo" of Eremidia: An Empty Tome is about to be released; and it is the time to announce that said "tech demo" is now available to download. The "tech demo" itself has some contents and experimental features that, when I took a second glance at the entirety of said demo, it would be better if the game is wrapped in a separate project. Hence, Eremidia: An Empty Tome - Chessmaster's Challenge is conceived.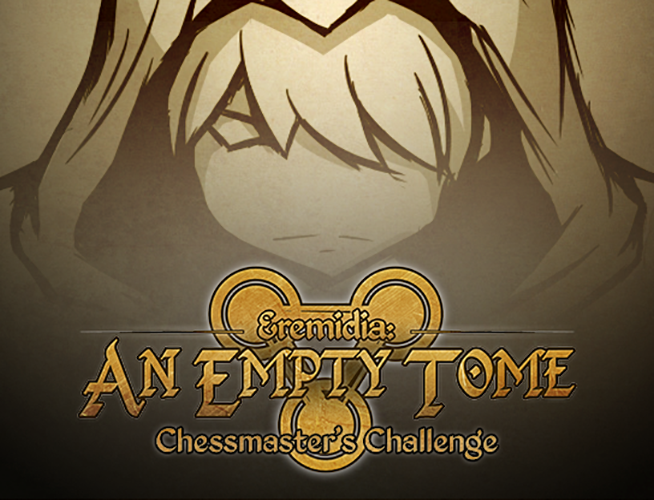 Chessmaster's Challenge is a game heavily emphasized in gameplay; it showcases most of An Empty Tome's combat mechanics and party management, things that are also the main focus in the main project. That being said, for those seeking compelling story and/or character development, I'm afraid Chessmaster's Challenge is not for you.
Link to the Chessmaster's Challenge itch page: https://richter-h.itch.io/chessmasters-challenge
That's all for now. Don't forget to give Chessmaster's Challenge a try, and I hope you like it.
Cheers~
Get Eremidia: An Empty Tome